GOOD NEWS UPDATE – Feb 24, 2022
After more than 914 days in unjust, arbitrary detention for peacefully defending water, the Supreme Court ruled that the Guapinol River defenders should not have spent one day in jail. On February 24, the defenders were released and reunited with their families. They have pledged to renew efforts to defend the Guapinol River from the contaminating impact of an iron ore project that was granted a concession in a protected area. THANK YOU to everyone who wrote letters calling for release of the defenders! No further action is required at this time.
Write a letter to call for the release of eight water defenders who have been unjustly imprisoned for more than two years in Honduras.
Their names are José Daniel Márquez, Kelvin Alejandro Romero, José Abelino Cedillo, Porfirio Sorto Cedillo, Ewer Alexander Cedillo, Orbin Nahún Hernández, Arnol Javier Alemán and Jeremías Martínez Díaz (for individual bios of each defender see below).
The eight men are active in the Municipal Committee for the Defence of Common and Public Assets in the northern Honduran municipality of Tocoa. The committee has been mobilizing peacefully against a concession granted to a mining company called Inversiones Los Pinares, due to concerns about its environmental impact on the Guapinol River. The river is a vital source of water for communities in the area. Authorities granted permission for the iron ore mining and processing project in a formerly protected national park. For more about challenges to the legalities of the concession, read the Additional Information section below.
The eight Guapinol water defenders were charged with committing acts of violence, despite lack of evidence. They have been in jail without access to due process or a fair trial for more than two years.
The United Nations Working Group on Arbitrary Detentions has called the jailing of the Guapinol River defenders "arbitrary", without a legal basis for depriving them of their liberty, and a violation of their human rights.
Arbitrary detention is a common intimidation tactic to suppress dissent or deter protest.
In December 2021, Amnesty International declared the Guapinol River defenders to be prisoners of conscience who should be freed immediately. Amnesty's investigation concludes that the detention and prosecution of the eight water defenders is politically motivated in retaliation for their involvement in peaceful efforts to stop the mine project of Inversiones Los Pinares and protect the Guapinol river from contamination.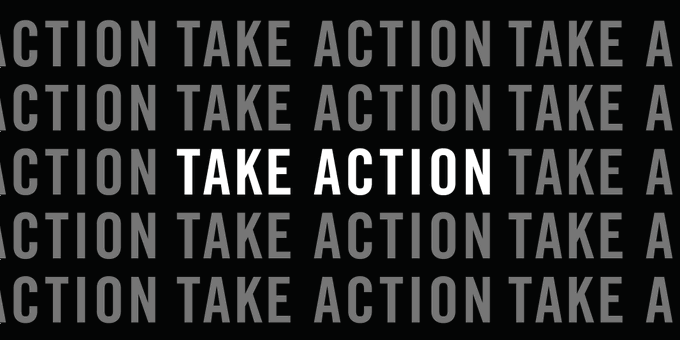 Write to the Honduran government to urge release of the Guapinol River defenders:
Start with a sentence introducing who you are to make your letter personal so it carries weight.
Express concern about the arbitrary detention and violations of the human rights of Guapinol River defenders José Daniel Márquez, Kelvin Alejandro Romero, José Abelino Cedillo, Porfirio Sorto Cedillo, Ewer Alexander Cedillo, Orbin Nahún Hernández, Arnol Javier Alemán and Jeremías Martínez Díaz.
Call on the Attorney General to immediately release the eight water defenders and ensure all charges against them are dropped, for lack of evidence.
Also urge the Attorney General to conduct a thorough, prompt and impartial investigation into the legal process and ensure full accountability for public officials responsible for the arbitrary detentions and violations of due process.
Send your letter to:
Oscar Fernando Chinchilla, Attorney General of Honduras
Lomas de Guijarro, Edificio Lomas Plaza II, Ave. República Dominicana, Tegucigalpa, M.D.C, HONDURAS
Twitter: @MP_Honduras
Facebook: @MinisterioPublicoHN
Email: fiscaliageneralhnd@gmail.com, walleskaz@yahoo.com (assistant)
Salutation: Dear Attorney General
Send a copy to:
Ambassador Sofia Cerrato Rodriguez
Embassy of the Republic of Honduras, 130 Albert Street, Suite 805, Ottawa, ON K1P 5G4 Fax: (613) 232-0193 Email: dbonilla@embassyhonduras.hn

Who Are the Guapinol River Defenders?
Orbin Nahún Hernández – Born October 15, 1989, single, no children, from Vado Ancho, Sector San Pedro, Tocoa. He has a bachelor's degree in Rural Welfare and is a rural teacher. He was Auxiliary Mayor of his community. He is coordinator of the Committee in Defense of the Environment of the San Pedro Sector and leader of the CMDBCP.
Porfirio Sorto Cedillo – Born in November 1971, partner of Dilma Cruz Zuniga, he has 5 children. He is from the community of Guapinol and is known as an expert builder, he is also a farmer. He joined the protest against the mine when the Guapinol River began to be affected.
Daniel Márquez Márquez – Born April 14, 1978, partner of Elida Dias Lemus, 3 children, from Guapinol. He is a farmer and member of the Guapinol Water Board.
José Abelino Cedillo – Born August 19, 1984, couple of Juana Zúniga, he has 3 children. He is from Guapinol and is a barber. His partner is treasurer of the CMDBCP and both are part of the water board of Guapinol. She inspired him to join the fight for the Guapinol River.
Jeremías Martínez Díaz – Born in 1955, married to Lidia Ramos Simeón, has 7 grown children. Originally from the village of La Concepción, near Tocoa. He is a local merchant, involved in social activism for many years, including in the peasant struggles for land in the Aguán Valley. Member of Unified Campesino Movement of Aguan (MUCA).
Arnol Javier Alemán – Born April 30, 1997, partner of Darlin Corea, he has 1 son. He is from Aldea Mangas and works as a local merchant. He is the son of Florentín Alemán, leader of the CMDBCP and well-known social activist. He has only visited the camp on two occasions to attend cultural events and was not present on September 7, 2018.
Ewer Alexander Cedillo – Born November 23, 1991, partner of Doris Diaz, he has no children. He is from Guapinol, where his parents are part of the Guapinol Cooperative, a community enterprise. He is a mechanic.
Kelvin Alejandro Romero – Born May 26, 1989, married to Liliana Romero Benegas, has 2 children. He is from Guapinol. He is a mechanic and local merchant, originally from Tocoa, but moved to Guapinol when he married Liliana. He joined social activism after the 2017 protests.
Additional Information
José Daniel Márquez, Kelvin Alejandro Romero, José Abelino Cedillo, Porfirio Sorto Cedillo, Ewer Alexander Cedillo, Orbin Nahún Hernández, Arnol Javier Alemán and Jeremías Martínez Díaz have been in pre-trial detention for more than two years in Honduras awaiting trial (scheduled for December 1, 2021) accused of kidnapping and aggravated arson against the head of security of the mining company Inversiones Los Pinares, and of aggravated arson against the company.
The eight are human rights defenders active in the Municipal Committee for the Defence of Common and Public Assets (Comité Municipal de Defensa de los Bienes Comunes y Públicos , CMDBCP). It brings together the Environmental Committees of Sector San Pedro (13 communities) and Sector Abisinia Committee (14 communities); Environmental Committee of the Community of Guapinol, campesino groups and the organizations Coordinadora de Organizaciones Populares del Aguán (COPA); Fundación San Alonso Rodríguez (FSAR) and Parroquia San Isidro de Tocoa.
Since 2015, the CMDBCP has mobilized against the ASP and ASP2 concessions granted by the Honduran Institute of Geology and Mines to the mining company Inversiones Los Pinares in Carlos Escaleras National Park, located in the municipality of Tocoa. CMDBCP filed criminal complaints against officials from INHGEOMIN, the Honduran Forest Conservation Institute and the Ministry of Environment, as well as the municipal mayor of Tocoa, for abuse of authority and environmental crime in relation to the mining concession and exploitation of the core zone of the protected area on which the communities' water supply depends.
Given lack of progress in these processes, in August 2018, the CMDBCP established the "Guapinol camp" on a public road as a form of peaceful protest. The goal was to block the company from reaching its operation and thereby protect the Guapinol and San Pedro rivers. The camp remained for almost three months until Honduran authorities violently evicted the protestors.
The indictment against the eight defenders is related to serious incidents that took place near the camp on September 7, 2018. That morning, a contingent of between 30 and 50 private security guards hired by Inversiones Los Pinares, led by a former army officer and accompanied by company representatives, as well as Military Police officers, arrived with heavy vehicles near the protest camp to erect fencing that would cut off community access. More than 200 protesters approached to disrupt the fencing. As tensions increased, the police and company representatives withdrew. The company's private security negotiated with the protesters to leave the site. However, a company vehicle reportedly drove back towards the protesters, rolled down a window and fired a gun, resulting in a gunshot wound to the chest of one of the protesters. The car then fled the scene. The protesters called for medical assistance for the wounded man. They held the former army officer for being the leader of the group and handed him over to the National Police to be investigated for the injuries caused to the wounded demonstrator. This complaint was not taken up by the authorities.
At the beginning of 2019, a judge in San Pedro Sula issued, without prior notice, an arrest warrant for the crimes of robbery, kidnapping, aggravated arson and unlawful association (the latter requiring pre-trial detention) against 31 people, including the eight defenders. José Daniel Márquez, Kelvin Alejandro Romero, José Abelino Cedillo, Porfirio Sorto Cedillo, Ewer Alexander Cedillo, Orbin Nahún Hernández and Arnol Javier Alemán decided to voluntarily present themselves at the San Pedro Sula court on August 21, where they were not received, and were sent to Tegucigalpa. On August 26, 2021, the hearing of the accused took place in the capital of Honduras, where the judge decreed the judicial detention. A week later, on September 1, the court charged them with unlawful deprivation of liberty and aggravated arson and ordered their preventive detention but acquitted them of the crimes of illicit association and aggravated robbery. On November 29, 2019, after having spent more than two months in a high security prison, the authorities transferred them to the Olanchito Penal Center, where they have remained ever since.
For his part, Jeremías Martínez Díaz has been held at the La Ceiba Prison since December 5, 2018. He was arrested on November 29, 2018, by police officers who had been assigned to provide him with protection granted by the National Protection Mechanism for human rights defenders and journalists, in compliance with the precautionary measures of the Inter-American Commission on Human Rights , following attacks suffered by members of the Unified Campesino Movement of Aguan (MUCA). Martínez Díaz was taken to court in San Pedro Sula, as his name appeared on a previous arrest warrant, to face charges of usurpation of public space and damages against Inversiones Los Pinares, of which he was acquitted in March 2021. However, he is still being held on charges of the second arrest warrant.
So far, the various appeals against the detention of the eight defenders and habeas corpus petitions filed to request an alternative measure to pre-trial detention have been declared inadmissible and the most recent requests are pending resolution.
Honduras is one of the most dangerous countries in the world for human rights defenders. Front Line Defenders ranks the country third in the number of killings of human rights defenders in the world, and Global Witness ranks the country second in the number of killings per capita of those defending human rights related to land, territory and the environment. The vast majority of killings and attacks against human rights defenders remain unpunished. Amnesty International has also documented threats, attacks and other aggressions against human rights defenders, as well as reports of enforced disappearances. Human rights defenders, particularly those protecting human rights related to land, territory and the environment, often face unfounded criminal prosecutions. The Office of the United Nations High Commissioner for Human Rights in Honduras has drawn attention to the possible use of the crimes of usurpation and forced displacement to criminalize defenders.
For more information, contact Latin America campaigner Kathy Price via kprice@amnesty.ca