Afghanistan
Since seizing control of Afghanistan in August 2022, the Taliban have mounted a sustained attack on human rights, persecuting minority groups, violently clamping down on peaceful protests, and using extrajudicial executions and disappearances to spread fear among Afghans. Repeated promises to uphold the rights of women and girls were quickly broken as the Taliban the violated rights to education, work and free movement; decimated the system of protection and support for those fleeing domestic violence; detained women and girls for minor violations of discriminatory rules; and contributed to a surge in the rates of child, early and forced marriage in Afghanistan. Impunity is widespread for crimes such as torture, revenge killings and forced evictions of opponents of the Taliban.
Over the last few months, discriminatory restrictions rolled out in quick succession have further eroded women's rights. In November 2022, women were denied the right to enter parks and gyms in the country. On December 20, the Taliban ordered all universities to not accept women students until further notice. On December 24, all local and foreign NGOs were ordered not to employ female employees.
WHAT YOU CAN DO
Sign and share our online petition calling on the Taliban de-facto authorities to respect and guarantee protection of human rights in Afghanistan. Each signature will show the Afghan people that we stand in solidarity, and that we will continue to demand the international community do more to hold the Taliban accountable for these human rights abuses.
Afghanistan is the only country in the world to officially bar girls from education. Amnesty Canada is supporting the Canadian Women for Women in Afghanistan's (CW4WAfghan) campaign on girls/women & education in Afghanistan #LetHerLearn. Check out the toolkit here.
You can also register for this event hosted by CW4WA, Human Rights Watch and Women Living Under Muslim Law on March 15 (10am ET) as part of the UN's 67th Commission on the Status of Women: Gender Persecution in Afghanistan's Education Crisis: proposing innovative responses from a human rights-based approach.
Afghanistan has descended into a deep humanitarian and displacement crisis, with the UNHCR estimating that 24 million people – over half the population – in need of support. The UN has called upon the international community to make a humanitarian exception to sanctions against the Taliban, in order to make a way for vital aid and humanitarian assistance to reach Afghans in need. While our allies have already carved out humanitarian exceptions to their sanctions regimes and criminal law, Canada has yet to provide an avenue for humanitarian agencies to continue their operations in Afghanistan
Amnesty Canada is part of the Aid for Afghanistan coalition. Call on the government of Canada to provide a humanitarian exception in order to ensure that vital humanitarian aid and assistance can reach Afghans in need. Check out the campaign here.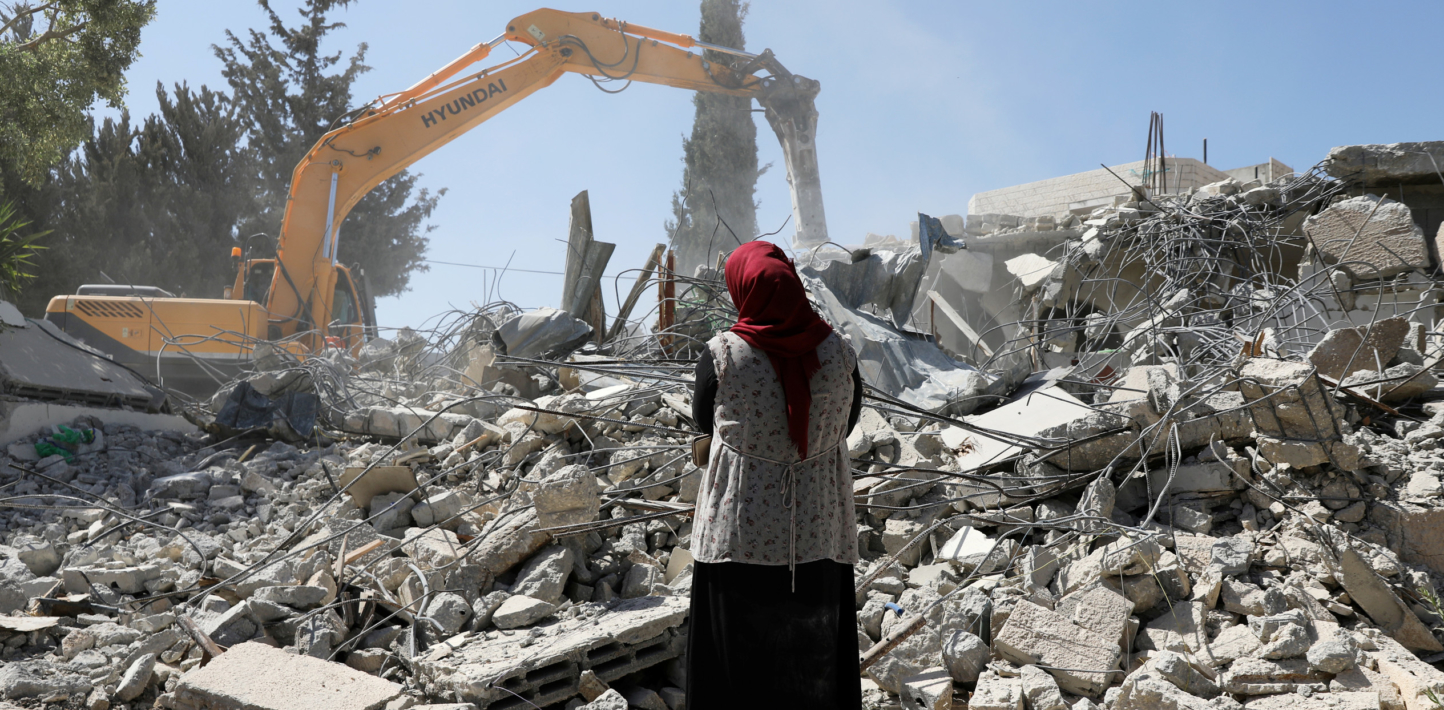 End Israeli Apartheid
One year on from Amnesty's ground-breaking report on Israel's apartheid, systemic oppression and discrimination remain a daily reality for Palestinians.
The past year has been one of the most deadly in the West Bank since 2005, with Israeli forces killing almost 220 Palestinians, including 35 in January 2023 alone. Unlawful killings help maintain Israel's apartheid system and constitute crimes against humanity, as do other serious and ongoing violations by Israeli authorities such as administrative detention and forcible transfer. Apartheid is tearing Palestinian families apart, causing endless grief and fear, and denying any semblance of a normal life.
In late January, a series of deadly attacks has underscored the urgent need for accountability. On January 26, Israeli forces carried out a raid on Jenin refugee camp and killed 10 Palestinians, including a 61-year-old woman. On January 27, seven Israeli civilians were killed when a Palestinian gunman opened fire in Neve Ya'akov, an Israeli settlement in occupied East Jerusalem. In response to this attack, Israeli authorities have stepped up collective punishment against Palestinians, carrying out sweeping mass arrests and threatening punitive home demolitions.
But apartheid is not about cycles or escalations – it is constant. Israel must dismantle its system of apartheid, and put an end to violations including home demolition, forcible transfer, deportations and arbitrary arrests. The international community must end its complicit inaction – and in some cases support – which has enabled Israel's violations and take tangible steps towards accountability.
WHAT YOU CAN DO
Read the #EndIsraeliApartheid campaign FAQ and check out the free 90-minute course Deconstructing Israel's Apartheid against Palestinians.
Continue to sign and share our online action Demolish Apartheid, not Palestinian Homes (wrapping up in March) and take action on the forced eviction of the community in Masafer Yatta where nine villages face complete demolition displacing some 1150 people.
Stay tuned! The next phase of the campaign launching this spring will focus on the use surveillance technologies.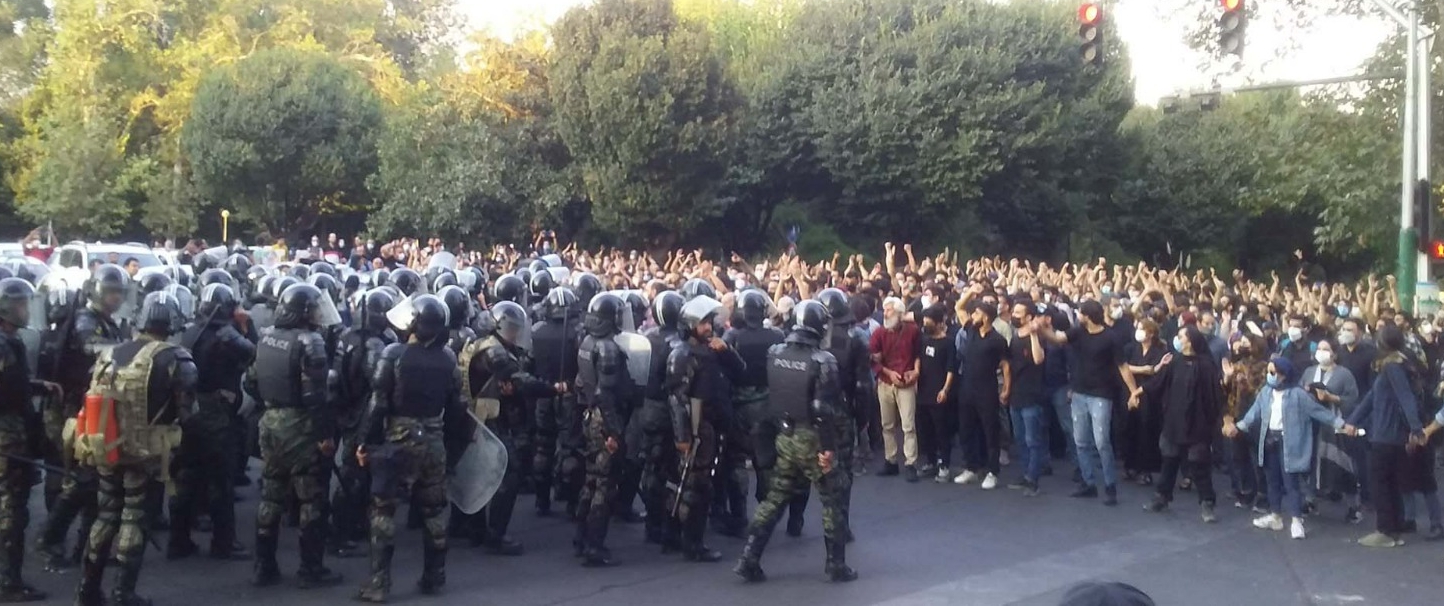 Protect the Protest: Iran
The Iranian authorities are resorting to the death penalty as a weapon of political repression to instil fear among the public and end the popular uprising.
Four protesters were executed in December and January. Thousands have been arrested and indicted, raising fears that many more people could face the death penalty in connection with the ongoing protests. Trials are fast-tracked through Iran's judicial system without any chance of a meaningful trial and appeal process. In some cases, state media aired the defendants forced "confessions" raising further concerns about the use of torture and other cruel, inhuman or degrading treatment.
WHAT YOU CAN DO
Sign and share our online action calling on Iran to Stop Revenge Executions.
Write letters on the case of three young protesters — Javad Rouhi, 31, Mehdi Mohammadifard, 19, and Arshia Takdastan, 18 – who are at risk of execution after being torture until they confessed.
Support Amnesty Belgium's campaign for the release of Olivier Vandecasteele, a Belgian aid worker was arrested in Iran on February 24, 2022 and sentenced to 28 years on unknown charges.
Show you solidarity by attending the ongoing solidarity demonstrations in your area.
Hold a discussion on Marjane Satrapi's graphic novel Persepolis or arrange a screening of the 2007 film. Ssupport and funding available: Reach out to afry@amnesty.ca at least 10 business days prior to your event, to get the screening license and a film discussion guide. Here's some more information about the film:
Persepolis (2007) Director: Vincent Paronnaud, Marjane Satrapi (Animated film, 96minutes)
Film Synopsis
In 1970s Iran, Marjane 'Marji' Satrapi watches event through her young eyes and her idealistic family of a long dream being fulfilled of the hated Shah's defeat in the Iranian Revolution of 1979. However as Marji grows up, she witnesses firsthand how the new Iran, now ruled by Islamic fundamentalists, has become a repressive tyranny on its own. With Marji dangerously refusing to remain silent at this injustice, her parents send her abroad to Vienna to study for a better life. However, this change proves an equally difficult trial with the young woman finding herself in a different culture loaded with abrasive characters and profound disappointments that deeply trouble her. Even when she returns home, Marji finds that both she and homeland have changed too much, and the young woman and her loving family must decide where she truly belongs.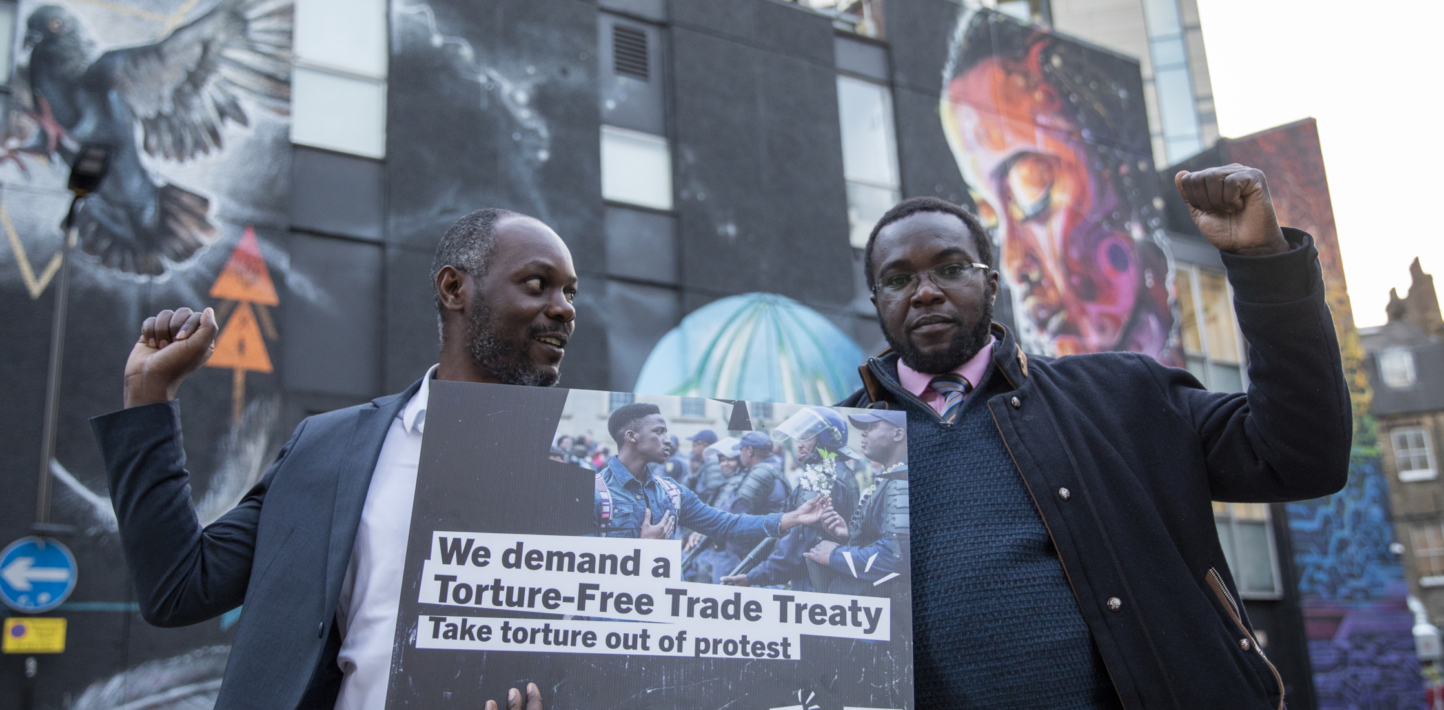 Protect the Protest: Torture-Free Trade Treaty
Decades ago, the international community came together to ban torture – no exceptions. But the trade in the tools of torture not only continues, it is unregulated and out of control.
Equipment, such as tear gas, rubber bullets, batons and restraints, have been used to intimidate, repress and punish protesters, human rights defenders and others, during the policing of demonstrations and in places of detention, in all regions, in recent years. Thousands of protesters have sustained eye injuries resulting from the reckless use of rubber bullets, while others have been hit by tear gas grenades, doused in excessive amounts of chemical irritants, beaten with batons, or forced into stress positions by restraints. The case of Zineb Redouane, killed in 2018 by the reckless firing of a tear gas cannister in France, and recently featured during Write for Rights 2022, highlights the ongoing pattern of impunity.
There are currently no global human rights-related controls on the trade in law enforcement equipment. However, the UN General Assembly now has a historic opportunity to vote to begin negotiations on a treaty.
WHAT YOU CAN DO
Sign and share our online action calling for a legally-binding global treaty to regulate the trade in policing equipment to ensure it does not end up in the hands of abusive police forces .
Read up on the Essential elements of the Torture-Free Trade Treaty
Read the campaign briefing Protect the Protest! Why we must save our right to protest
Stay tuned! Canada has a role to play in making sure a robust global treaty comes to life. More actions to come.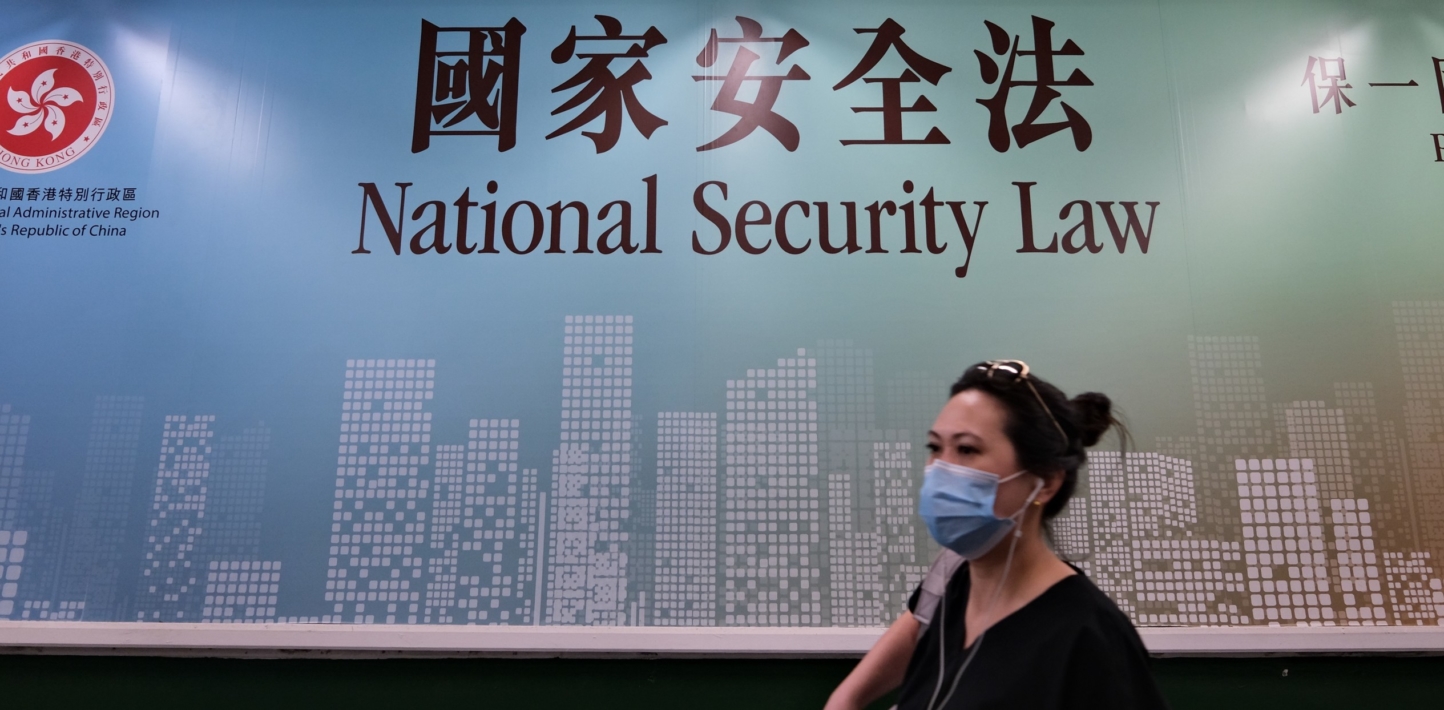 Upcoming Actions
After the enactment of overly broad National Security Law in 2020, the civil society landscape of Hong Kong has changed drastically. Stay tuned for a new campaign launching at the end of February.

For more information on any of these actions, please contact Hilary Homes, Crisis and Tactical campaigner, at the national office: hhomes@amnesty.ca.
Photo credits:
Afghanistan: AFP via Getty Images
IOPT: REUTERS/Ammar Awad
Iran: Private
Torture-Free Trade Treaty: Amnesty International
Hong Kong: Getty Images