Every year around Human Rights Day on December 10th, Amnesty International supporters write for rights by sending letters and emails and signing petitions in support of people at risk of human rights abuses.
In 2021, we took 4,496,875 actions. Our letters changed lives.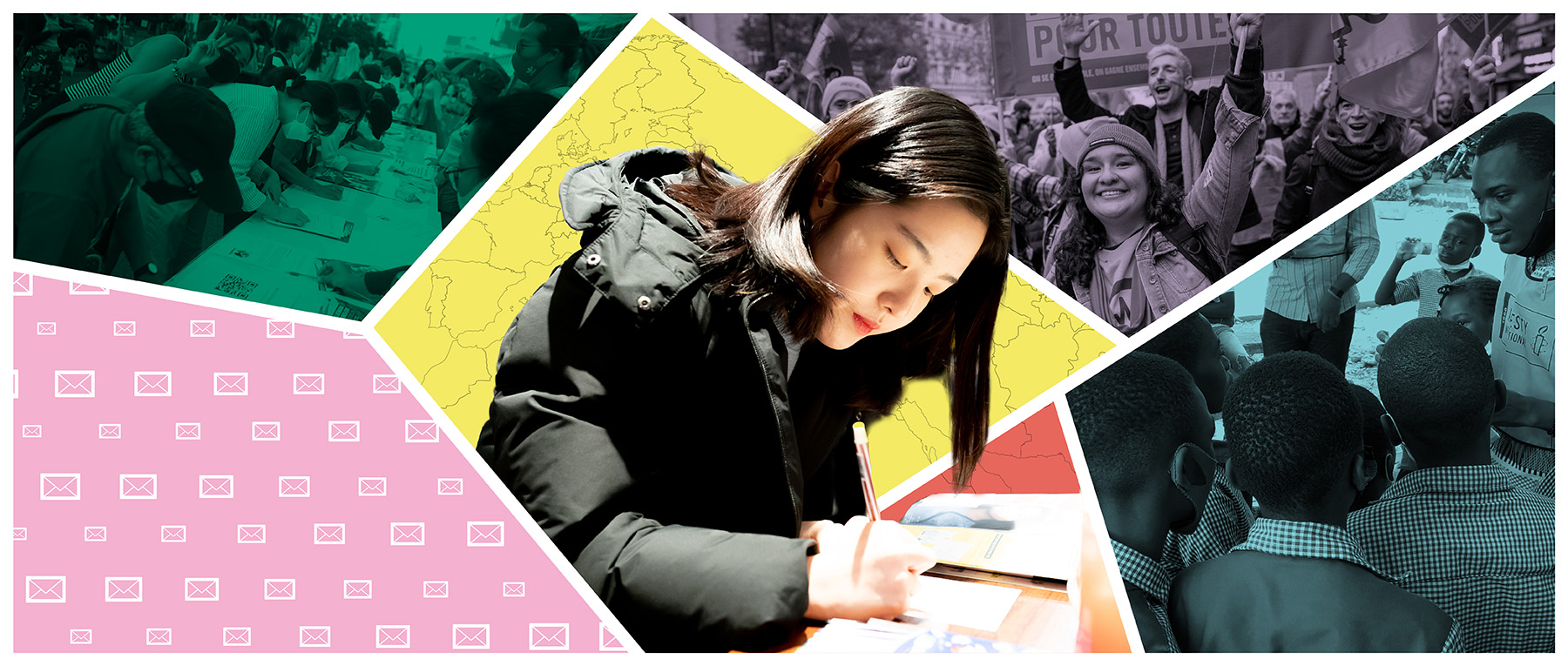 ---
REPORT YOUR WRITE FOR RIGHTS ACTIONS
Whether you've already taken action, or you'll be participating soon, thank you for taking part in Amnesty International's Write for Rights 2022!
We're celebrating what you've achieved: More than a hundred national events and thousands of people across Canada taking action online, in schools, homes, workplaces and more!
Let's keep growing that number! You can help us track our global impact by reporting your letters, petitions and solidarity actions.
---
MEET OUR CASES
Click the link below to find out more about the people and communities we're highlighting for Write for Rights this year.
---
HOW WRITE FOR RIGHTS WORKS
---
HOW TO GET INVOLVED
You can join us by writing a letter, taking action online, or hosting your own event. Click the link below to get started!
---
ABOUT WRITE FOR RIGHTS
Letter writing has always been at the heart of Amnesty International's work and over 60 years of activism shows us that words have power. Find out all you need to know by clicking the link below!
---
GUIDES & RESOURCES
We've put together letter-writing and event-hosting guides, letter samples, case videos and other resources you'll need to make your participation powerful. Click the link below to access these materials.
---
WRITE FOR RIGHTS EVENTS
Find a socially-distanced public event or join a virtual event with others in your community at the link below.
Events are being added to this page on a rolling basis. Please check back for updated listings.
---
GET SOCIAL
Follow our social accounts and let us know who you're writing for.
You can also help us spread the word by sharing the campaign with your friends and followers using the hashtags #WriteForRights #W4R22 #Write4RightsWednesdays
---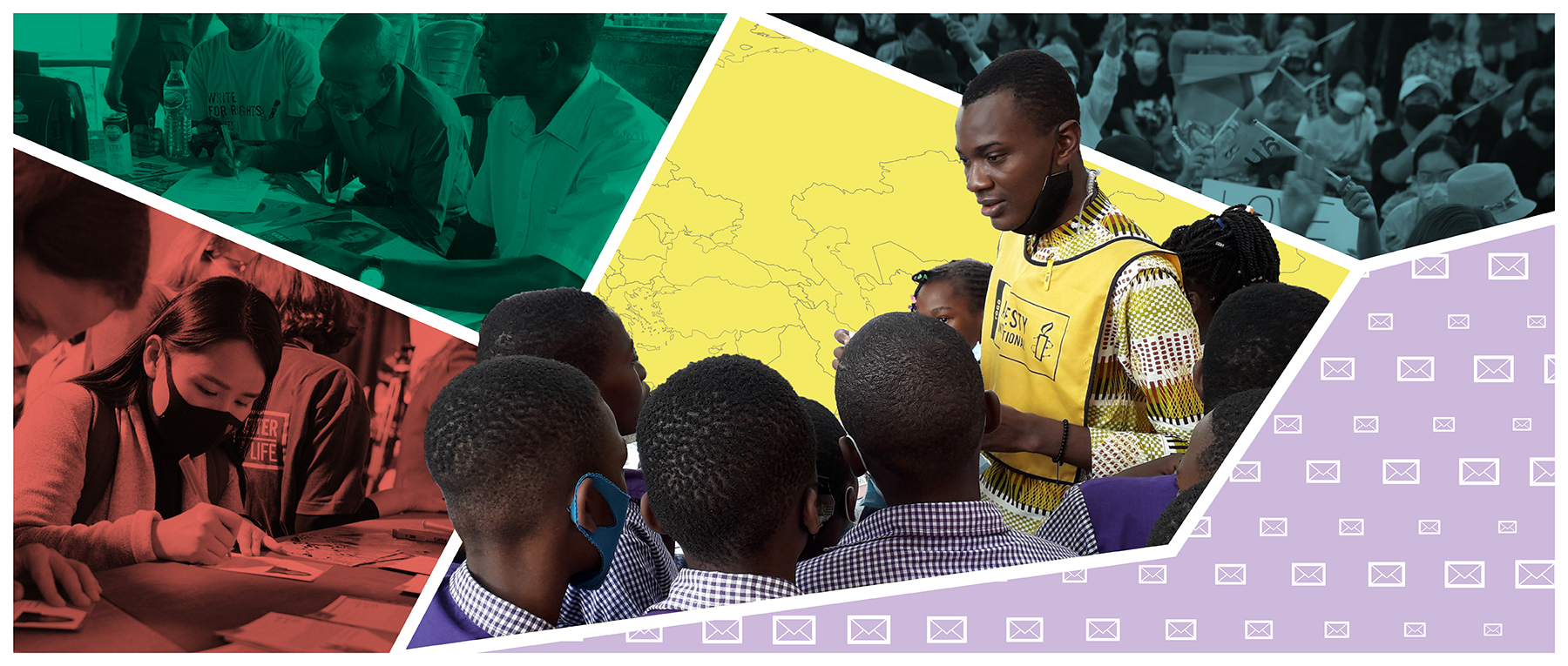 If you're having trouble with online registration, just contact the team at writeathon@amnesty.ca. They'll get you registered!
WE'RE HERE TO HELP!
Email writeathon@amnesty.ca

Call 1-800-AMNESTY (1-800-266-3789)

Amnesty International Canada
312 Laurier Ave E Ottawa, ON K1N 1H9
Related reading