On 25 November, 15-year-old Sadie McDonnell directed, Lilith: A Missing and Murdered Indigenous Women and Girls fundraiser, featuring performances from all female musicians.
Below is a blog written by Sadie, to tell us about her experiences:
As a young Indigenous woman I feel a responsibility to educate myself on the issues facing Canadian Indigenous populations. The fact that Indigenous women in Canada are 3 times more likely to experience violence and 6 times more likely to be murdered, regardless of age, socioeconomic status, and whether or not they live on or off a reserve, is astounding to me. I felt very strongly that I wanted to do something to help. I have always felt very inspired by Sarah McLachlan's Lilith Fair featuring all female musicians. I thought having a local Lilith Fair concert was the perfect way to raise money and awareness for this important issue so I decided to call the concert "Lilith". The goal of the event was to educate people about Missing and Murdered Indigenous Women and Girls, to raise money to help support this cause and to also honour the spirits of these women in a celebration of song.
The response I received was so overwhelming. Performers volunteered their time and donated their talents, local businesses agreed to sponsor the event, the poster design was contributed by a local artist, and the staff and crew at the concert venue were very supportive. Everyone involved was eager to help make this happen. To be honest, I wasn't quite sure what kind of response I would receive. I am 15 years old and despite having some experience as a performer, I had no experience directing a show. I was so grateful for how much faith everyone had in me to accomplish this.
A local female Elder opened the show with a prayer followed by a song from 4 female drummers. The six female musicians that performed were all very intentional with their song choices making it very clear this was an issue that was important to them as well. The show was filled with tears but also laughter. One of the most impactful moments of the evening was when performer Allison Crowe sang "Lisa's Song". The song is a tribute to Allison's friend Lisa Marie Young, a young Indigenous woman who went missing almost 20 years ago. It was such an honour to have Allison share Lisa's song and story. For the finale, all the performers gathered on stage to sing Sarah McLachlans's Angel. It was a perfect way to end the show.
The sold out concert was a huge success and we surpassed my goal, raising over $5000 for Amnesty. The evening was powerful and one I will never forget. I am so proud of everything that was accomplished. The issue of Missing and Murdered Indigenous Women and Girls is the result of many factors including racist and sexist stereotypes and decades of government inaction so it is easy to feel like there is nothing you can do to help. But this concert helped me realize that learning the true history of Indigenous people in Canada, and listening to their voices and stories is a great first step in the right direction.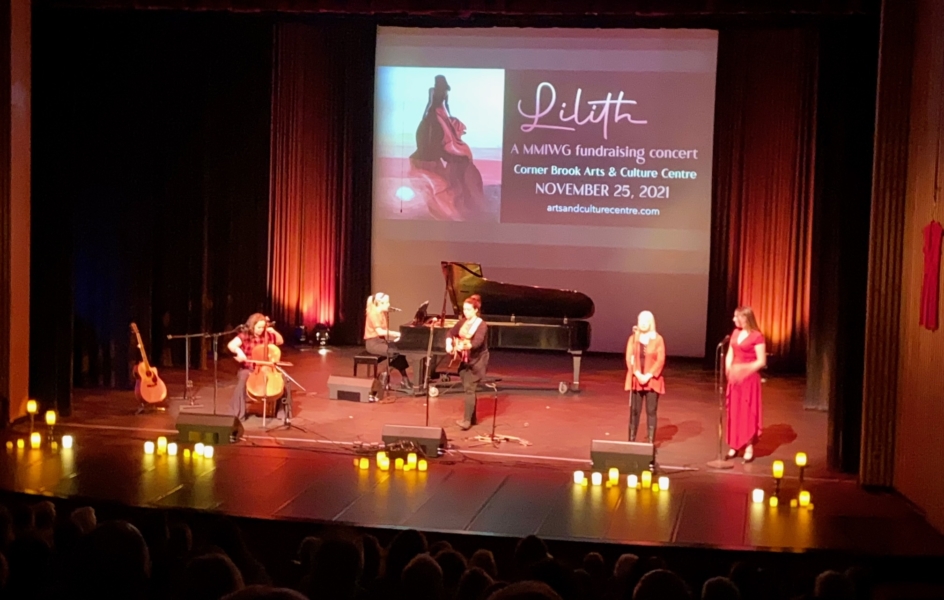 Thank you so much to Sadie for her continued dedication to important human rights work! Folks are still welcome to donate to Sadie's fundraiser page here, and to learn more about our No More Stolen Sisters campaign, located on the website here.
If you'd like to fundraise for human rights- be sure to reach out to us at members@amnesty.ca!